Whether you wish your lamps or outlets were on a separate switch, or a bedroom needs a ceiling fan, or your older home needs an electrical rewiring to support your technology-heavy household, electrical enhancements and upgrades are an easy way to increase the functionality of your home.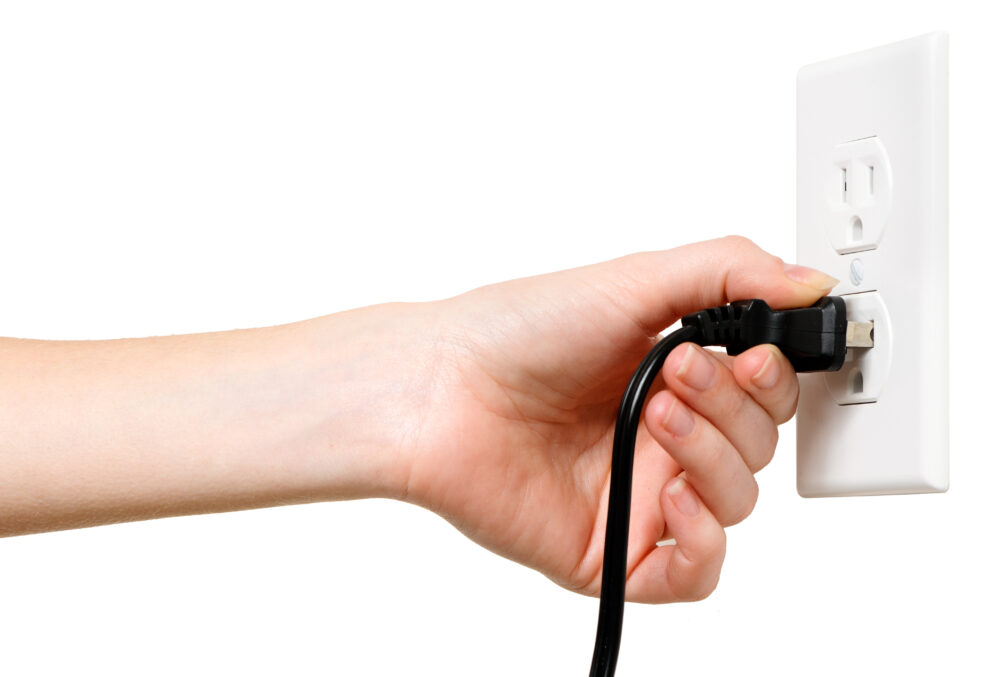 A to Z Electric, Inc. is your one-stop shop for all your electrical needs. With over 15 years of experience, we have built a solid, positive relationship with the homeowners in the greater Dallas/Fort Worth area. We provide smart solutions by investing in our skilled electricians with continued education and access to all the tools they need to address a wide-range of electrical needs.
Standard Home Upgrades
Lighting & Ceiling Fans
Do you want to replace the lighting inside your house? Or maybe add exterior and/or security lights? We can assist with the best lighting choices for your spaces.
Ceiling fan installation is an easy way to upgrade your home. Whether we replace an existing ceiling light or rewire the room to add a new one, we're happy to make your room more comfortable.
GFCI Installation/Circuit Installations/Wiring Disconnects
Did you know that you're supposed to have a GFCI outlet in any location in and around your house that has water? Many older homes do not meet this code, and this discrepancy can disrupt electricity in the places you need it most, like kitchens or bathrooms. We can run dedicated circuits for over-range microwaves and hoods, washers and dryers and electric water heaters, so they can operate safely without overloading your home's electrical system.
Alternately, if you have a place in your home that doesn't need electricity anymore, or the electrical lines have been moved for an addition, we can ensure those lines are properly disconnected to prevent any fire hazard.
Whole Home Service
Generator Installation
Installing a generator not only protects you when your local grid is down, but a standby generator runs longer than a portable one, which keeps your fridge and freezer cold and your sump pump running.
Whole House Rewire/Upgrade Electrical Services
Older, outdated wiring might have been coded upon initial installation, but today's appliances  — ovens, AC units, tankless water heaters and more — may be limited by your home's electrical capacity. Upgrading your wiring not only benefits you now but, given the exponential growth of technology, will provide a solid electrical system for future devices.
One of the ways you can upgrade without completely rewiring is increasing your electrical service from the standard 100 amp service to 200 amps or more. A to Z Electric, Inc. can increase your service up to 600 amps, if you need it, but typically a home with all electrical appliances doesn't need more than 400 amps.
Technological Upgrades
Electric Vehicle Charger Installation
More and more people are opting for electric cars, and a modern convenience of an installed charger in your garage dedicated strictly to the car could be a worthy investment in your home.
Smart Home System Installation
Want to be able to control your entire home from your smart device? From lights and alarms, thermostats and electric blinds in your windows, to USB-inclusive outlets, the possibilities for your home are endless.  Imagine checking in when you're out of town, or warming or cooling your home before you open the front door, A to Z Electric, Inc. can make it happen.
Power Surge Protection
Protect all your expensive electrical devices beyond the typical UPS device or power strip with a whole home power surge protection system. Adding an extra layer to your home, these systems can withstand a lightning strike or other sudden power surge, bringing peace of mind.
Let A to Z Electric, Inc. Help!
We understand the importance of electrical service, and our staff of electricians are all licensed, certified and routinely trained on all the newest technologies. Each team member believes in providing the most cost-effective solution to your problems with the best customer service experience in the area.
We understand that there is never a one-size-fits-all approach, as each customer has unique needs and wants for their homes, and we work to provide a best way forward for your project. You can enjoy peace of mind, knowing we back up all the work we do with an iron-clad warranty with a promise of 100% satisfaction.
But you don't have to take our word for it! Check out these testimonials from our existing customers.
So contact us today for a quote, and let's upgrade your home's electric together!