Are you building a new home? Maybe you're thinking about adding an extra room to your existing home?
Something many homeowners don't consider is the electrical component in these kinds of projects beyond the overall 'yes, I want electricity'. Given the kinds of options out there — from smart home systems to power surge protection and electrical panel upgrades — it can be overwhelming to decide what options best fit your electrical needs.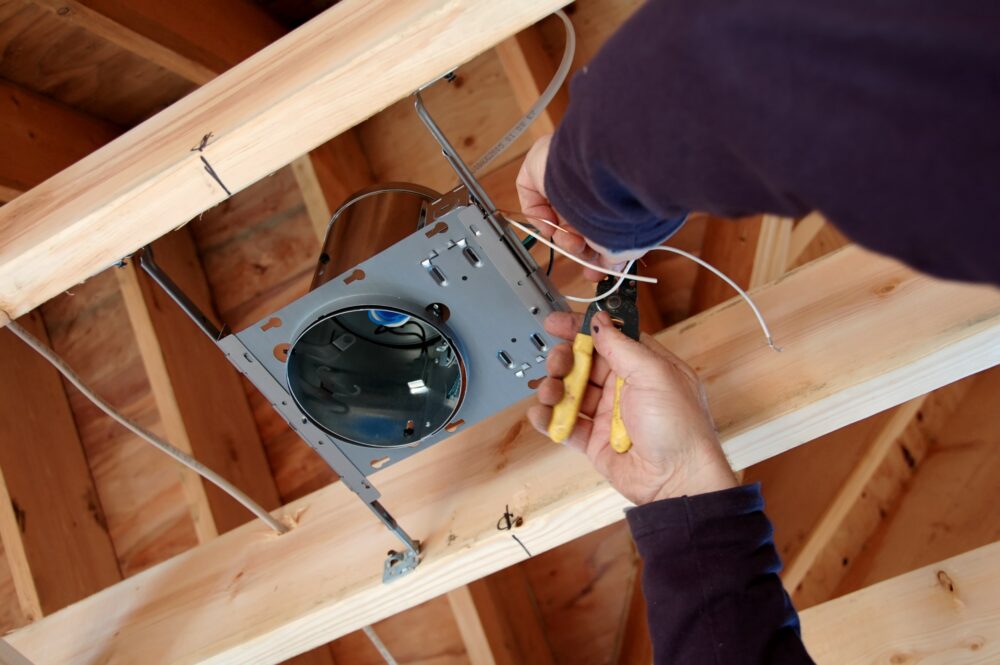 Top 5 Electrical Upgrades for 2021
1. Smart Home Systems
From switches, outlets, and smoke detectors, you can control from your phone, full home automation is no longer a thing of the future.  It's here now. Smart home systems allow homeowners full control of their devices while they're home or away, and add a layer of protection that lets you manipulate your house, so people think you're home, even when you're not, all from your smartphone.
2. Remote-controlled Devices
In our busy world, if we can automate a device to save time, nowadays we have that ability. From ceiling fans and window treatments (and even lowering the chandelier from your vaulted ceiling to change light bulbs or clean!), remote-controlled devices are on the rise.
3. Hidden Outlets
No one likes unsightly cords from their devices to the outlet! Hidden outlets behind your televisions, projectors or even your museum-lighted art displays can remedy that issue.
4. In-Home Chargers
From electric cars to all your electrical handheld devices, dedicated charging stations can help your electrical system work for you.
5. Whole House Surge Protection
All it takes is one powerful electrical surge or lightning strike to severely damage your home's electrical system and any connected devices, even if you're using power strips or an Uninterruptible Power Supply (UPS) . A whole house surge protection system does just that by providing an extra layer of protection for your electrical system.
Now that you have some ideas, what's next?
Serving the Dallas/Fort Worth area for 15+ years, we are your one-stop shop for all your home's electrical needs.  All of our electricians are licensed, certified and routinely trained in all the newest technologies. Everything in that Top 5 list is within our wheelhouse, and we're happy to help you with other services as well.
Whether we're partnered directly with you or your chosen contractor, we always put you, the customer, first by:
Providing quick quotes for service,
Showing up when scheduled,
Working effectively and efficiently,
Being courteous of your home and belongings, and
Cleaning up when we're done.
With our ironclad warranty on all our work, we promise 100% satisfaction.
Don't just take our word for it! Check out these reviews from our customers!